Skinny Does Not Mean Healthy
expand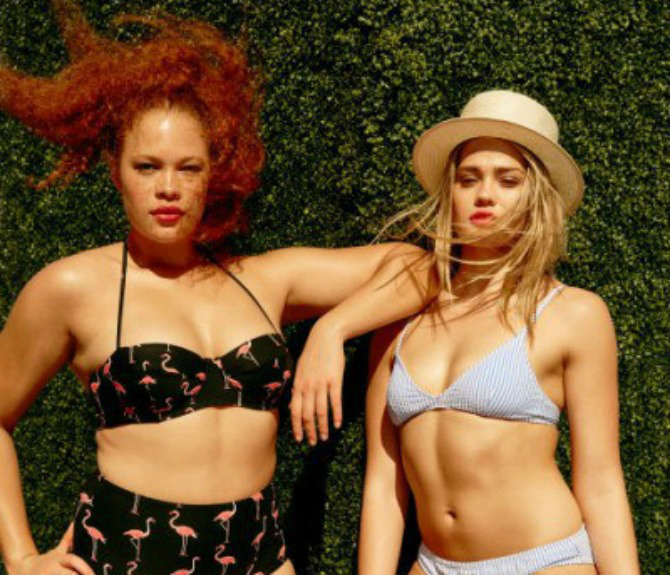 In our body obsessed culture, people strive to be skinny.
Sometimes, that drive to be skinny is purely superficial—it's a desire to look like a cover model, or fit into a size 2, or just to avoid having any lumps or bumps that aren't "supposed" to be there.
But sometimes that desire comes from a place of desiring true health. We're bombarded with information about how obesity is killing us, how we as an American society are so unhealthy, how the majority of adults are overweight. We assume that losing weight and becoming skinnier will automatically make us healthier.
As a result of our fixation on weight, there is an assumption that skinny people are "healthy" just by virtue of being thin. They have the body type we're told, both implicitly and explicitly, that we are supposed to want.
There are just so many problems with this. For one, skinny is a completely arbitrary term, and it's usually defined based on our own self-centered view of others. Skinny usually means "skinnier than me," and that's no way to judge health. For another, not all skinny people are healthy. And that could mean a range of things.
Physical health is what most people think of when they think "healthy." Some skinny people are physically healthy. They eat a balanced diet, they exercise, they get enough sleep and they generally just take care of their bodies.
But maybe they're in an unhealthy relationship. Or their emotional health is suffering and not being treated. Maybe their stress levels are consistently through the roof, and they're not being managed productively.
And maybe they're actually physically unhealthy, despite what they look like. Maybe they don't move their bodies, or they exercise compulsively. Maybe they eat all junk, or maybe they restrict their calories so much that they don't even get their period.
There is no way to tell from looking at a person how healthy they are. It's unfair of us as individuals to compare our health by body type, and it's unfair of us as a society to use that one, limited visual to pass a judgement on how a person is taking care of him or herself.
There are so many aspects of health, and while our physical health is so important, there are other things to consider. Your mental health will suffer if you're obsessed with "skinny." Your emotional stability should not ride on your dress size, and your relationships should not suffer because you're afraid a dinner out will make you "fat." You should not feel excessive pride for fitting into a pair of jeans after starving yourself for a week. Those things are not healthy, physically or holistically.
The most important thing to remember is that healthy means you are able to live the life you want and feel good, which means that healthy looks and means different things to different people. And healthy might look and feel different to each individual on a day by day, week by week, or year by year basis.
So what are examples of healthy living?
Healthy is going to yoga because it makes you feel powerful and centered.
Healthy is skipping the 6 a.m. spin class because your body needs the rest.
Healthy is having a big, rainbow salad for lunch because it leaves you feel satisfied and energized for the afternoon.
Healthy is agreeing to meet your best friend at your favorite ice cream place because you need to catch up and you want a delicious summer treat.
Healthy is recognizing that you are driven and motivated, passionate and funny, sexy and smart, regardless of your body type.
Healthy is figuring out what your body, mind and soul needs to live your life to the fullest. That means vegetables and chocolate and sleep and hard runs and good books and long talks and silent nights. It means parties and conversations and Doritos and stretching and therapy. It means your brain and soul are free to pursue the things that light you up inside because they're not held back by obsessions with calorie counting or body shaming.
Healthy does not mean "skinny" or even "skinnier than you are now." Healthy means happy, and we all need to stop tying that to the shape of our bodies.
Feature Photo via We Heart It
---
Read more→
---
Posted on 23.06.2015 14:00
Понравился наш сайт? Присоединяйтесь или подпишитесь (на почту будут приходить уведомления о новых темах) на наш канал в МирТесен!
1
Показы:

1
Охват:

0
Прочтений:

0
---